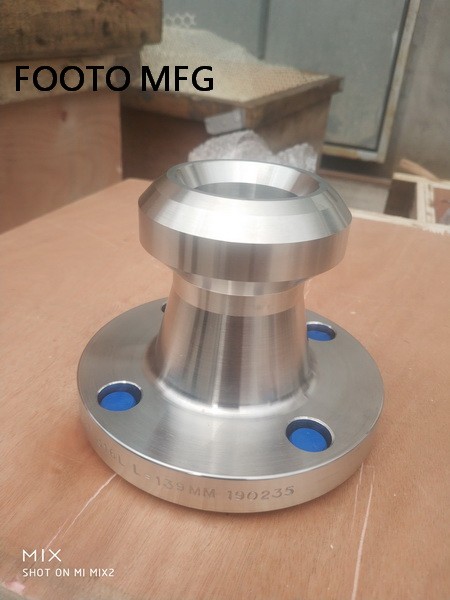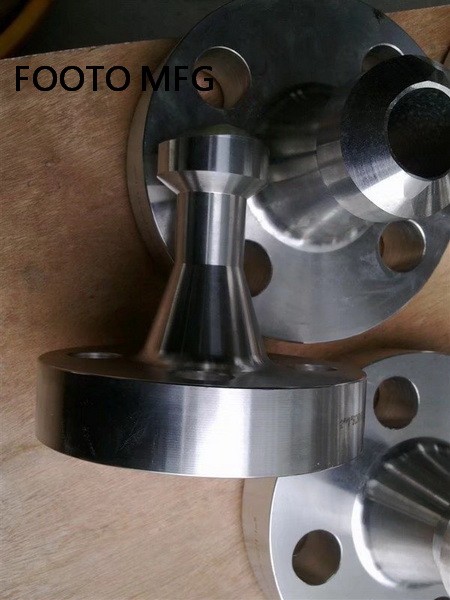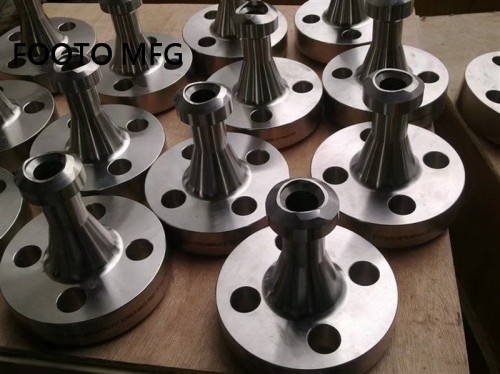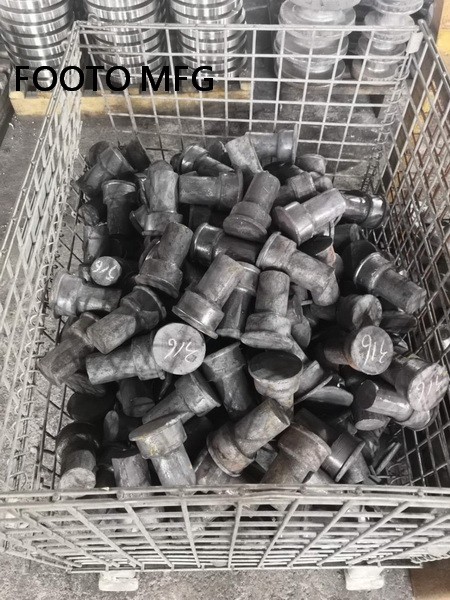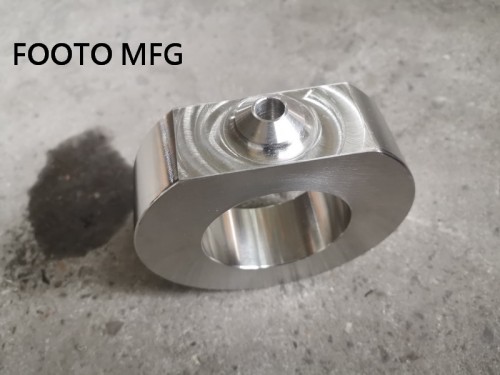 Nipoflange F51 RTJ 4 Inch X 3/4 Inch SCH80S CL2500
Model

4 Inch X 3/4 Inch SCH80S CL2500
MOQ

20 piece
Description
Nipoflange is the most popular branch connection: the branch is made by welding the item to the outlet of the run pipe. The ends of a Nipoflange are bevelled to facilitate the welding process, and for this reason Nipoflange belong to the family of butt weld fittings.
Footo Mfg Is One Of The Largest Manufacturer Of Nipoflange in China. SS ASME B16.11 Nipoflange has excellent resistance to chloride-ion stress-corrosion cracking, and as well shows appropriate resistance to a number of oxidizing environments. ANSI B16.11 Nipoflange is very much resistant to chemical corrosion and oxidation (corrosion resistant), and has some high stress-rupture effectiveness and low creep rates under high stresses at temperatures after suitable heat treatment. Our ASTM A182 Nipoflange are accessible to our valuable customers in different range of diameters (d), wall thicknesses (w) and sizes (nom. Pipe Size) in customized form (as per customer requirment or order) and also at quite affordable rates. Meanwhile, we offer different types of these fitting such as [We Manufacture And Supply Nipoflange In Other Materials Like :] Stainless Steel 304 Nipoflange, Inconel 625 Nipoflange, Carbon Steel Nipoflange, Alloy Steel Nipoflange, etc.
Type of Olets Pipe Fittings
Weldolet
Sockolet
Theradolet
Nipolet
LartroLet
Elbolet
Sweepolet
Insert Weldolet
Brazolet
Coupolet
Flexolet Butt Weld
Nipoflange
Dimensions : ASME 16.11, MSS SP-97, BS 3799
Size : 1/2" to 24"
Pressure Class : 3000 LBS, 6000 LBS, 9000 LBS
Form : Welding Outlets, Welding Olets.
Material Grades of NipoFlange
Stainless Steel Nipoflange :
ASTM A 182, A 240 F 304, 304L, 304H, 316, 316L, 316Ti, 310, 310S, 321, 321H, 317, 347, 347H, 904L
Duplex & Super Duplex Steel Nipoflange :
ASTM / ASME A/SA 182 F 44, F 45, F51, F 53, F 55, F 60, F 61
Carbon Steel Nipoflange :
ASTM / ASME A/SA 105 ASTM / ASME A 350 , ASTM A 181 LF 2 / A516 Gr.70 A36, A694 F42, F46, F52, F60, F65, F706
Low Temperature Carbon Steel Nipoflange : ASTM A350, LF2, LF3
Alloy Steel Nipoflange :
ASTM / ASME A/SA 182 & A 387 F1, F5, F9, F11, F12, F22, F91
Copper Alloy Steel Nipoflange : ASTM SB 61 , SB62 , SB151 , SB152 UNS No. C 70600 (Cu-Ni 90/10), C 71500 (Cu-Ni 70/30), UNS No. C 10100, 10200, 10300, 10800, 12000, 12200
Nickel Alloy Nipoflange :
ASTM SB564, SB160, SB472, SB162 Nickel 200 (UNS No. N02200), Nickel 201 (UNS No. N02201), Monel 400 (UNS No. N04400), Monel 500 (UNS No. N05500), Inconel 800 (UNS No. N08800), Inconel 825 (UNS No. N08825), Inconel 600 (UNS No. N06600), Inconel 625 (UNS No. N06625), Inconel 601 (UNS No. N06601), Hastelloy C 276 (UNS No. N10276), Alloy 20 (UNS No. N08020)
NipoFlange Dimensions